Electrical Contractor Blog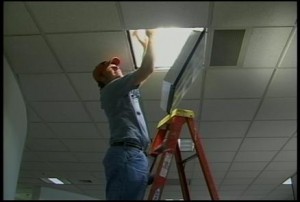 Electricity energizes the whole world. Almost everything that we do relies on the power of electricity. We use it to produce our food, light up our houses and buildings, run our machineries, power up our transport engines, and much more.  
Electricity has opened the doors, and it's responsible for our comfort and convenience without question. That's what makes home electrical safety tips so important.
We believe that everyone should enjoy their life. That's why we at Connective Electric are forever stepping up our customer service. Part of providing good customer service is assisting you with everyday home electrical safety tips
Electricity is part and parcel of our daily lives and we should have perfect electrical connections in order to enjoy it to the fullest. Erroneous connections can lead to a lot of discomfort and may even put our lives and properties in danger.
As a homeowner there are so many electrical concerns to worry about:
Is your power supply erratic?

Do you need more lighting fixtures?

Are you planning to augment the power supply by putting up a generator?

Do you want your outdoors to look beautiful?

And so on…
Each one of these everyday concerns of a home owner comes with its own set of home electrical safety tips. Electricity is a benevolent servant, but if mistreated it can be a very cruel master.
Treat your electricity well by ensuring your switches are properly insulated and your appliances are appropriately grounded. We recommend using the three prong plug for this purpose.
Don't touch any electrical plugs and switches if your hands are wet or if your entire body is wet including your hair. Be sure also that that the bulbs and sockets are firmly installed. Don't use too many extensions and don't place them under your carpets.
Wet body parts may lead to electrocution. It's fatal. Loose bulbs and sockets may overheat and may cause explosion and result to fire. The same way, extension wires under the carpet may also cause fire if some parts of the live wires are exposed due to wear and tear.
Not sure where to start with all of these safety requirements? We are not just giving you these tips so that you can go off on your own correct them — we're here with you.  
Home Electrical Safety Tips: We're Here to Help
We have licensed electricians who will ensure that your electrical wiring and connections are in perfect condition. You can easily contact us by phone, or you can reach us by email via the contact form on the right.
At Connective Electric we will make sure that you're not only well protected, but your home is well lit and your appliances are performing at the maximum level. It's our pleasure to be of service to you whenever you need home electrical safety tips.