Undercabinet Lighting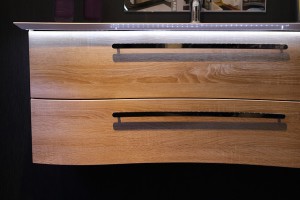 With LED lights emerging rapidly on the market, more products are being manufactured using this technology. When it come to household accent lighting, LED is becoming a fast favorite. Areas such as undercabinet lighting, cove lighting, up-lighting, and as an alternative to more traditional rope light. The versatility of the LED lighting, along with long life span and energy-saving capabilities, LED lighting is becoming the frontrunner for undercabinet lighting.
There are positives and negatives to going the LED route over to a more traditional lighting technology. One positive, as mentioned above is the life span of the light. The life of an LED bulb can easily burn 100,000 hours without failure. Compared to the traditional incandescent or halogen bulbs, which have the lifespan of roughly 30,000 hours. In addition to a lifespan 3 times that of its competition, LED lights require a fraction of the power compared to other forms of lighting.
Unfortunately, there are some negatives. The LED technology is still relatively new, and as products emerge they carry a higher price tag. For some of the more custom LED systems you can expect to pay 2-3 times what you would over Xenon/halogen, fluorescent or incandescent. Additionally, the LED dimming technology is still somewhat developing. As a result, depending on the quality of the fixture you purchase, the dimming capabilities may be inferior to that of its' halogen counterpart.
Ultimately there is no right or wrong way to determine what accent lighting is right for you. One thing we can say for sure is that, LED lighting is here to stay.
For more information on undercabinet lighting, call 954.782.7879 for a free, no obligation quotes.