Christmas Lights Installation: Are You Ready for It?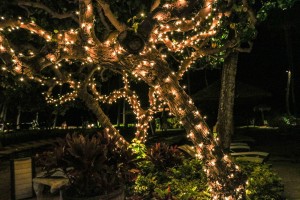 Christmas is just around the corner, do you have everything you need for Christmas lights installation?
T'is the season — and the sooner the better, because then it's out of the way and you can enjoy the beautiful display throughout the winter months.
Christmas lights and decor are already on display in malls, restaurants and nearly every commercial building you walk into. Soon there will be a sparkling Santa, reindeers, and Christmas trees lighting up everyone's front yards.
The excitement and joy that comes with viewing Christmas lights can easily distract homeowners from the electrical issues that can arise this time of year.
There's going to be an increase in electrical connections, and a growing demand in electrical consumption. The most important thing is that these connections are properly installed to avoid mishaps.
Christmas Lights Installation: Common Problems
When it comes to Christmas lights installation there are a few important things you need to be concerned about.
For one, fire can easily develop due to improper use of electrical connections and/or substandard electrical fixtures leading to electricity overload.
Using the proper outdoor connections is especially important when it rains. As we all know, water and electricity don't mix. To avoid that, the use of special water-resistant plugs, sockets, bulbs and switches is necessary. The purpose is not only to preserve the materials from water damage but also to protect your household you from being electrocuted.
In addition, wet grounds or grasses are extremely capable of transmitting electrical current. Contact with live electricity could put one's life in danger if they happen to step on the wet ground or grass.
Don't forget about indoor Christmas lights installation. Unless done by a professional, there's a chance that much of the wiring has not been properly installed. In haste, wires may have even been hidden under rugs and carpets. This not only makes it a fire hazard but an electrical hazard for friends and family members walking over them.
When it comes to something as delicate as lighting your home, even Christmas lights installation deserves the service of licensed electricians.
Our electricians will ensure that your holidays are free of accidents and you and your family can safely enjoy your Christmas lights to the fullest.
We know how to prevent accidents from happening. We supply all parts needed for the job at cheaper prices than what any other electrical suppliers are offering here in Pompano Beach.
Make your holidays safer and more enjoyable than ever. Call us and you won't need to lift a finger to do anything. We will follow your plans to the letter, and everything will come as ordered. We guarantee all our materials and craftsmanship.